Processing risk and response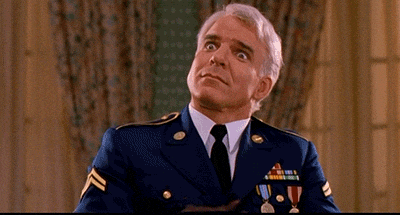 It has been a very tough month or so. Typically, I write this blog to organize my own thoughts. It's been hard to wrap my head around what is going on at the moment…maybe if I start writing it will help. I am typically pretty cool, calm, and collected. However…when it comes to matters of health, I can thank my mother for giving me a heightened sense of anxiety relative to the average bear. Something that's been hard to figure out for me is what % of mindshare is appropriate to spend on the potential pandemic we have on our hands. I'm not sure that's answerable. Lately it has felt like watching the world burn could be a full time job. I continue to take meetings, support our companies, look at new investments, read, etc…but that idle moment when my mind is not occupied has been claimed by the coronavirus. Whether it's monitoring, preparing, communicating with colleagues, communicating with family and friends, or frankly just worrying…it's a lot of time and energy. That effort and mindshare feels both productive and afflictive at the same time. There is undoubtedly an optimal point of information consumption and corresponding action, but damned if anyone knows where that is.
I see people around me approaching these questions in very different ways. It's hard to process such divergent paths from people I equally respect, none of whom are particularly better equipped to make decisions than me. I find myself conversing with other folks who's job it is to process risk and probability (and bet on it), but is that a good input in this context? I talk to folks who are uniquely tuned to detecting and understanding the shape of growth…do they qualify as authority? I see large corporations like Coinbase, Microsoft, and Twitter, as well as smaller companies and other venture firms like ours, implementing work from home protocols, while others go on conducting business as usual. Is anybody doing it right?
To me, these questions all come down to calibrating risk, reward, and consequence. Despite feeling like that practice, in the abstract, is a power lane for me, I don't feel particularly well equipped to do so in this context. Information is sparse and conflicting, emotion and survival instinct are obfuscating, and decision making must be made not in a vacuum, but in the context of friends, family, colleagues, and strangers. This is an extremely hard problem to navigate.
So yea, there's no takeaway or insight that I have to share, but I figure if i'm experiencing this level of anxiety and uncertainty, many others are as well, and perhaps it's helpful to know that you aren't the only one who's having a hard time with it.