Archive for April, 2020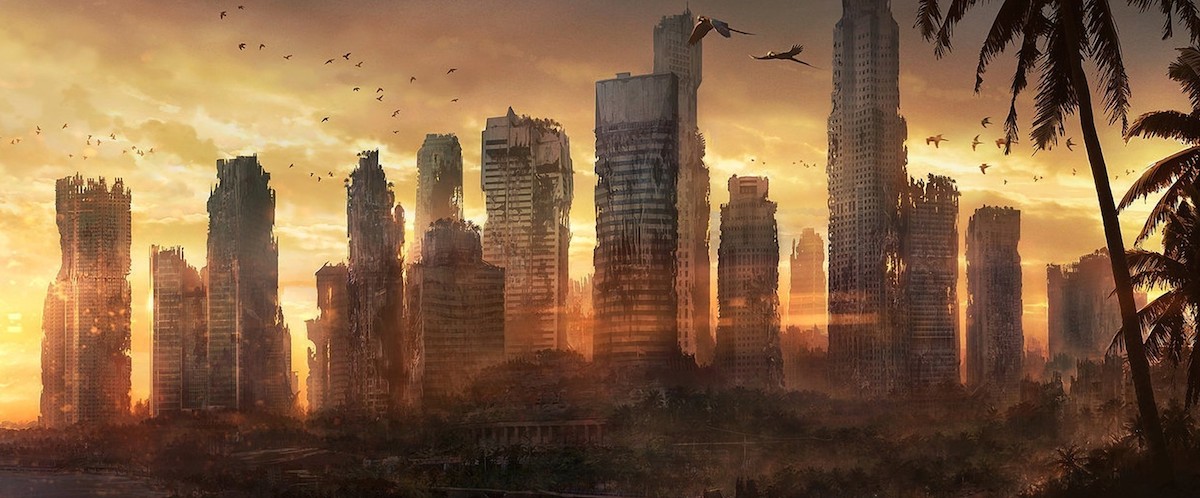 One of the hardest mindfucks of isolating at home through this pandemic is not knowing what the world will look like when we can finally go out and explore it again. Most everyone is asking themselves "when can we stop isolating at home?" I find myself more interested in "what will it be like in the months and years after?" Here are a few guesses in the spirit of provocation/inspiration more than prediction:
1) Payment at the point of sale will go completely contactless. Tailwinds for Apple Pay for sure, but I think an even more likely architecture will be a customer paying in store via an app on their own phone. "Venmo whole foods $78" feels safer than touch my phone to the same pad/sensor as everyone else who shopped here today.
2) New protocols for social interaction will emerge. For example, maybe as we start to socialize in groups again, we will do so only once every 14 days. As the fear thaws, every person will make their own underwriting decisions about with whom they feel safe interacting. I know which of my friends are being as careful as me and which are not and I trust certain of them, but it's not fair to expect that trust has a transitive property with all others that trust me. Underwriting the risk of social interactions will be easier to do if we don't have to also underwrite our friends/family's underwriting ability. Socializing once every 14 days would be a way for people to take their desired level of risk, either get sick or not in those 14 days, and then socialize again with pretty high confidence that they aren't putting others at risk. I think leveraging social trust obviates the need to authenticate any individuals adherence to a protocol like this. This is just an example of how we might transition back into social behavior…i'm sure it won't be this, but I do see transitional protocols emerging before all out social butterflying returns.
3) Full service gas stations will make a comeback. You'll pump your own gas less, and pay the gas station via an app without rolling your window down to interact with the attendant.
4) Telemedicine will become a regular part of your overall care protocol with your primary care physician. Tons of reluctant doctors were forced to embrace this style of care over the past few months. They'll find leverage in these tools. A 10 minute Zoom screen will be the default first step in most patient journeys. I think you'll still go see the physician post Zoom in many cases, but even in those cases, the basics of intake and fact finding will be done prior via Zoom.
5) High attention applications and interaction paradigms will fall from grace. I've seen it posited that video calls/conferencing is the new platform, or that such functionality will spread across applications with the same prevalence as messaging. I'm not so sure. People are going to get busy again. Fitting interactions into micromoments or multitasking moments once time gets competitive is a very different design challenge than fitting them into a gaping abyss of idle boredom. I think audio with modern interaction mechanics might emerge as a better happy medium for many momentarily growing live video use cases.
6) Antibodies will be a new status symbol. It will be a very bizarre instantiation of the haves and have nots. New labor models will emerge to reflect this dynamic. It's hard to see our most vulnerable populations bearing the brunt of the virus. Perhaps an inadequate silver lining is there will be better paying work on the other side for those that make it through and attain immunity. (note: i understand the jury is still out on testing methodology here and the correlation btwn presence of antibodies and immunity)
7) Real estate and retail operations will vertically integrate. Property owners will own the retail in their buildings and rent ops as a service as opposed to retail ops renting property. I know this one is weird…not fully baked, but I could squint and see landlords needing to become their own retailers to monetize empty space. It will just be different cash flow and liability dynamics…same SMBs and business operators will be running the day to day, to the consumer retail will feel the same.
8) Grocery stores will start to sell memberships. You'll pay $100 a month for priority rights and desirable delivery windows. Every grocery store will offer their own version of Prime and enjoy a new revenue line item. As we ebb and flow in and out of social isolation waves, members will feel an increased ease and sense of security that they'll have access to provisions without needing to keep 30 days of food on hand in perpetuity.
9) Some new company will emerge that offers emergency provisions in the cloud. rather than sending all the stuff to your home, for $400 a month, they'll maintain a storage facility for you that is perpetually stocked with all of the food and supplies you'll need if the country locks down or the world melts again. They'll rotate out expiring goods, and guarantee delivery of your stash within 3 days of request. Think Makespace for crises…
10) Work from home won't be viewed as the luxury it once was. Will there be more remote work than before? Sure. But when given the option, I think most will prefer to "go to work." Sweatpants ain't all they're cracked up to be.
11) Actually, perhaps the most controversial take of all: I think the world is gonna look a lot like it did before.
Read Full Post
|
Make a Comment
(
1 so far
)