Archive for March, 2020
We've been on isolation protocol for 9 days. I could cover all the challenges and stresses associated with such an abrupt change to daily life, but you can read about those everywhere. As we settle in to an unknown amount of time in this new reality, I have moved beyond lamenting about the points of friction where something is not as good or easy or comfortable as I am used to. This period is it's own thing and I've accepted a new baseline. With that acceptance comes the opportunity to improve and optimize and build up new behaviors and routines that are for this moment specifically.
Call it a silver lining, but I've had more intimate conversations with friends and family in the past week than I have in the preceding year or so. Life gets busy, we have a little dude who is about to turn 1…there's work, and relationship, and kid, and surface area with that wider set of folks who I deeply care about had gotten smaller. Even time spent and conversations with parents and siblings have spaced out as everyone builds up their own lives and families.
With all of the context that gets in the way of nurturing valued relationships shed, and most everyone I know holed up in their apartments or homes with nothing to do and a lot on their minds, I've started Facetiming a pretty wide set of friends and family, many of whom I don't talk to that much in normal life. Everyone is available, all the time, and that's an opportunity to reconnect, check in, get support, give support, and frankly pass the time. Nobody has important things to do. Everyone picks up. If we were living in Gchat days, my entire graph is green. It's really really nice.
Don't get me wrong, when I zoom out at what's going on, which I do quite a bit…it's very, very hard. But there are moments of warmth and connection available solely because of this fucked up context, and for those I am grateful.
Read Full Post
|
Make a Comment
(
1 so far
)
I think I'm through the initial shock of coronavirus. I've taken steps at home and work to best mitigate my role in the transmission of this virus and have encouraged everyone around me to do the same. With immediate/reactive efforts in as good a shape as they can be, I've started to think about how our industry can contribute to the overall challenge our country, and the world, currently faces. I think history will look back on those that looked out for themselves with understanding, and those that looked our for others with reverence. It would be nice if we, as an industry, could use our considerable resource and skill to do more than simply analyze public data and amplify warning or concern on social media.
Is tech going to start building test kits which are sorely needed? Ulikely. Are we going to increase hospital capacity in the near term? Probably not. So what are the assets we have or could develop to do our part?
One asset that I find particularly interesting is location based data. I would guess that 70% of infected people in the US allow at least one application to track their location persistently. That line through space of where a patient traveled, how long they spent time in different locations, and on what dates/times feels like a very valuable input to both identification of potential infected persons as well as prevention of further infection. I'm guessing most of these apps don't store historical logs of such a history, but I wouldn't be surprised if Google Maps and Waze, for example, have this data. Findmyiphone and Life360 feel like interesting assets to explore for the same use. AT&T and Verizon probably have pretty darn good visibility at scale as to where their customers have moved through space and when. Whether or not these data assets are being used by disease detectives in current workflow is unknown to me, but now feels like a moment where people would be willing to trade privacy for safety of themselves and others…so there's one question, which is "can we access existing/historical location data and redefine the terms of how it can be used?"
Another question is can we hack together a new piece of software to help people navigate these uncertain times. I'm interested in the idea of an app who's sole purpose is to continuously track your location and alert you when you are entering high risk places and contexts. I think people would trade their privacy for a service that helped them and their loved ones stay virus-free. You could start by using non-network contributed data to provide these notifications/intelligence. Inputs like people density, popularity at certain times, proximity to publicly reported cases, etc…would be enough to help people make decisions on where to go and when. The more interesting part to me is if you could harness a collective mindset, where everyone using the app was trying to help others not get sick, that could be really powerful. What if the app enabled users to anonymously self report when they have symptoms or a positive diagnosis? That type of input, paired with the self reporter's historical movement through space and time (which we'd have been capturing already), transposed on everyone else's movement through space and time, could be a recipe for hyper-personal, hyper-actionable warnings of potential exposure. I think we've seen globally what top down govt surveillance can do to assist in the fight, but I'd like to believe that there's a bottoms up answer for us to fight within the context of our civil liberties and norms. So yea, can we build Waze for coronavirus and try to help each other out in staying safe? What if instead of reporting cops to help others avoid speeding tickets, we reported symptoms and diagnoses alongside our historical movement in order to help others avoid the coronavirus. That'd be a dope hack. Single player mode: "use this app to avoid the virus," multiplayer/network dense mode: "use this app to help others too." Happy to throw some (personal) financial resources against that or someone else's better idea if that'd help something get built and distributed. jordan@pacecapital.com
Read Full Post
|
Make a Comment
(
None so far
)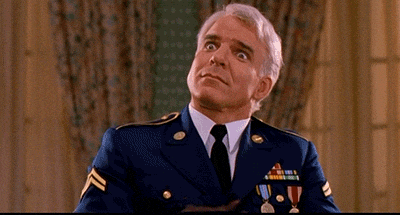 It has been a very tough month or so. Typically, I write this blog to organize my own thoughts. It's been hard to wrap my head around what is going on at the moment…maybe if I start writing it will help. I am typically pretty cool, calm, and collected. However…when it comes to matters of health, I can thank my mother for giving me a heightened sense of anxiety relative to the average bear. Something that's been hard to figure out for me is what % of mindshare is appropriate to spend on the potential pandemic we have on our hands. I'm not sure that's answerable. Lately it has felt like watching the world burn could be a full time job. I continue to take meetings, support our companies, look at new investments, read, etc…but that idle moment when my mind is not occupied has been claimed by the coronavirus. Whether it's monitoring, preparing, communicating with colleagues, communicating with family and friends, or frankly just worrying…it's a lot of time and energy. That effort and mindshare feels both productive and afflictive at the same time. There is undoubtedly an optimal point of information consumption and corresponding action, but damned if anyone knows where that is.
I see people around me approaching these questions in very different ways. It's hard to process such divergent paths from people I equally respect, none of whom are particularly better equipped to make decisions than me. I find myself conversing with other folks who's job it is to process risk and probability (and bet on it), but is that a good input in this context? I talk to folks who are uniquely tuned to detecting and understanding the shape of growth…do they qualify as authority? I see large corporations like Coinbase, Microsoft, and Twitter, as well as smaller companies and other venture firms like ours, implementing work from home protocols, while others go on conducting business as usual. Is anybody doing it right?
To me, these questions all come down to calibrating risk, reward, and consequence. Despite feeling like that practice, in the abstract, is a power lane for me, I don't feel particularly well equipped to do so in this context. Information is sparse and conflicting, emotion and survival instinct are obfuscating, and decision making must be made not in a vacuum, but in the context of friends, family, colleagues, and strangers. This is an extremely hard problem to navigate.
So yea, there's no takeaway or insight that I have to share, but I figure if i'm experiencing this level of anxiety and uncertainty, many others are as well, and perhaps it's helpful to know that you aren't the only one who's having a hard time with it.
Read Full Post
|
Make a Comment
(
None so far
)