Archive for January, 2018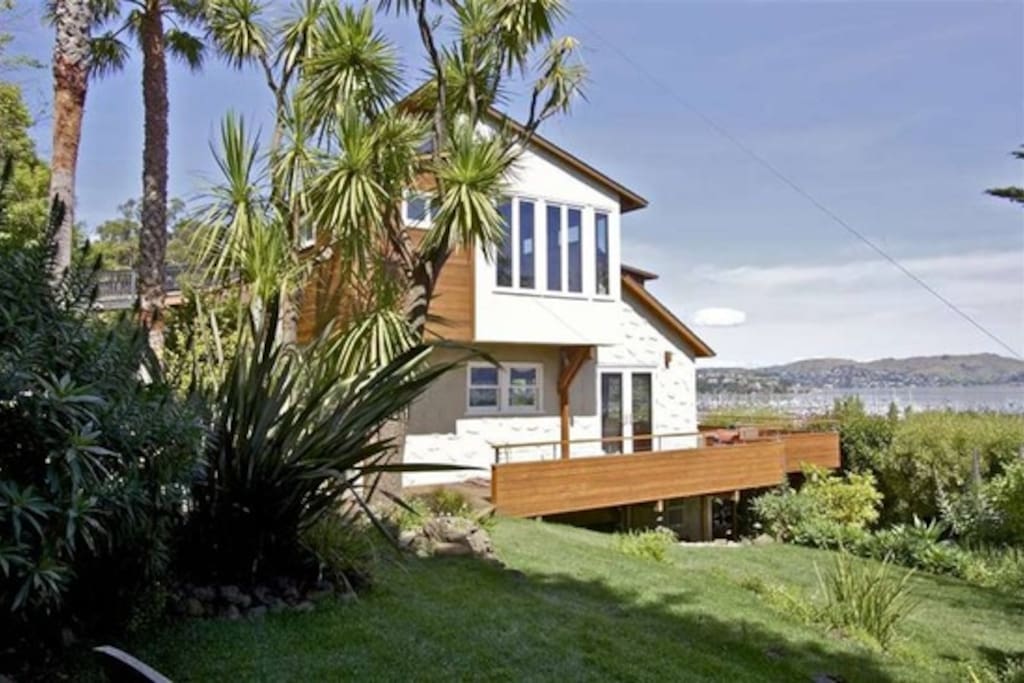 In 48 hours my wife and I are headed to the Bay Area for the winter. New York is just getting frigid in a way that makes your body clench up the minute you step outside, and everybody is walking around in a post New Years haze that will turn to hustle in a day or two. In California, our Airbnb is starting to amass parcels for things that were cheaper to buy again and ship for free through Amazon as opposed to box and ship across the country ourselves. My attention has been focussed on logistics ranging from getting our car and our dog across the country to rerouting my Soylent and New York Times subscriptions to our new address…so much so that I haven't really has a chance to reflect on what I hope to accomplish once we're there.
A lot of people have asked if we are going to stay in California permanently. My answer is "no"…Olivia's answer is "i'd be up for it." Last time I lived in San Francisco was a 4 month stint that I had to do when we sold Hyperpublic to Groupon. I didn't have a great time then…but I guess it was also a time of pretty extreme transition for me, and maybe not representative of where we are today.
Olivia and I spend a ton of time in the car, driving to nature where we can hike with our dog and be outdoors. Part of our decision to live in Marin was to test out a chapter of life living in a house with a yard close to nature, vs an apartment in the heart of one of the busiest cities in the world. I think we are happy when we can get outdoors easily, and living 10 minutes from the Tennessee Valley Trailhead is going to be awesome. We spent a bunch of time this past year looking at places an hour outside of new york that would give us this kind of live in nature / work in the city setup, but ultimately decided we weren't ready to make the move…so maybe this is some kind of trial run. I plan to find an office somewhere in downtown SF and commute to work by ferry ~4 days a week which i think will be fun and different.
I have a mix of excitement and anxiety around professional pursuits out west. I think subconsciously I wanted to experience life in the Bay Area during a proper bubble, and I'm both looking forward to and terrified to touch that energy in a space I've developed a real understanding of over the past two years. I get hints of the SF cryptomania via media and some geographically distributed Telegram groups that I'm in, but something tells me that no matter what else I accomplish, hanging out in the valley during bubble time will be educational in the context of the next 30 or 40 years of my venture capital life. Call it forensic tourism…
Bubble-gazing aside, I'm looking forward to spending real in person time with a bunch of people with whom I typically only get to see via spotty google hangouts or the occasional "i'm in town lunch or tea." Some of the people I respect most live in and work in SF, and I'm excited about seeing them more often, while also getting to know new folks. I've been investing pretty actively in blockchain protocols and projects over the past few years, and I'll be dedicating a lot of my time to angel investing in local projects while out in SF. I don't claim to be an expert here, but I am and have been a dedicated student and would be glad to help think through early protocol and application designs where I can be helpful (jordan.cooper@gmail.com).
Beyond closer collaboration with my west coast friends, I'm excited to diversify my dataset a bit, learn what non-blockchain focussed investors and founders are passionate about, and generally I'm excited to hear some versions of the future that people are trying to make happen that have nothing to do with decentralization, cryptocurrencies, and the like. I do think hanging out in SF is giving up a bit of the inspiration that comes from New York's diversity, but in the absence of that energy, hopefully I can diversify a bit within the technology and ideas I'm living and breathing day to day.
Crypto Club meetings in New York are on a bit of a hiatus given our normal Washington Sq Park venue is freezing cold at the moment, but the conversation has ported nicely to Telegram which should hold our reading group over until Spring. For those that don't know, Crypto Club is a whitepaper reading group, where anybody can attend as long as they commit to reading an entire whitepaper or two and coming with questions and thoughts for the group. It's been an important part of my learning in the space and a nice way to find community and share thoughts with one another over the past few years. I think we'll do a Crypto Club lunch every few weeks this winter in SF (jordan.cooper@gmail.com if your not yet on the west coast list).
Overall, if we can get some good nature in with our dog, find intellectual fulfillment and close collaborators, make it up to Tahoe once or twice, and eat some good Mexican food I think the winter in Marin will be a success. Now to go knocking on doors in my building to see who's kids are willing to keep our plants alive while we're gone…
Read Full Post
|
Make a Comment
(
None so far
)